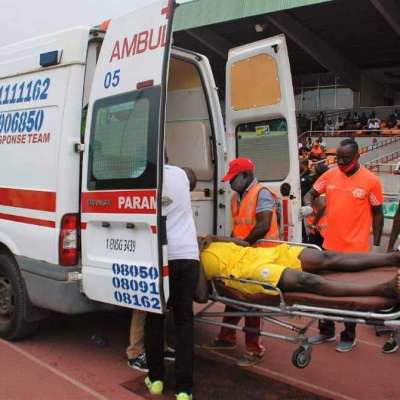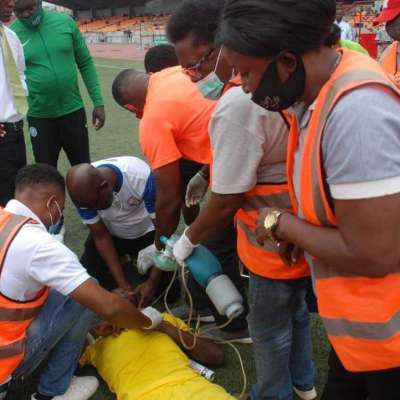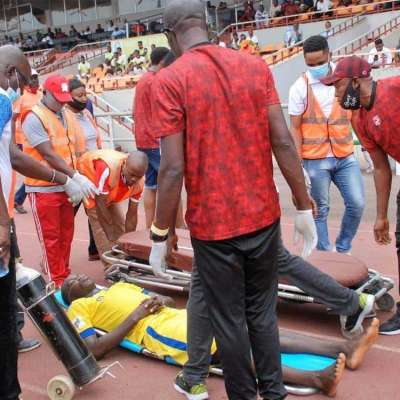 Adamawa United Emmanuel Ibekwe, collapsed yesterday after Rangers Defender Uche John fell on his head..

The quick intervention of medical personnel on duty using the medical facilities on ground at the Nnamdi Azikiwe stadium, Enugu venue of the match day 15 fixture between Rangers International F.C and Adamawa United
#nigeria #npfl




Write for us!
Share your WhatsApp number and we will contact you within 24 hours.
Contact Us