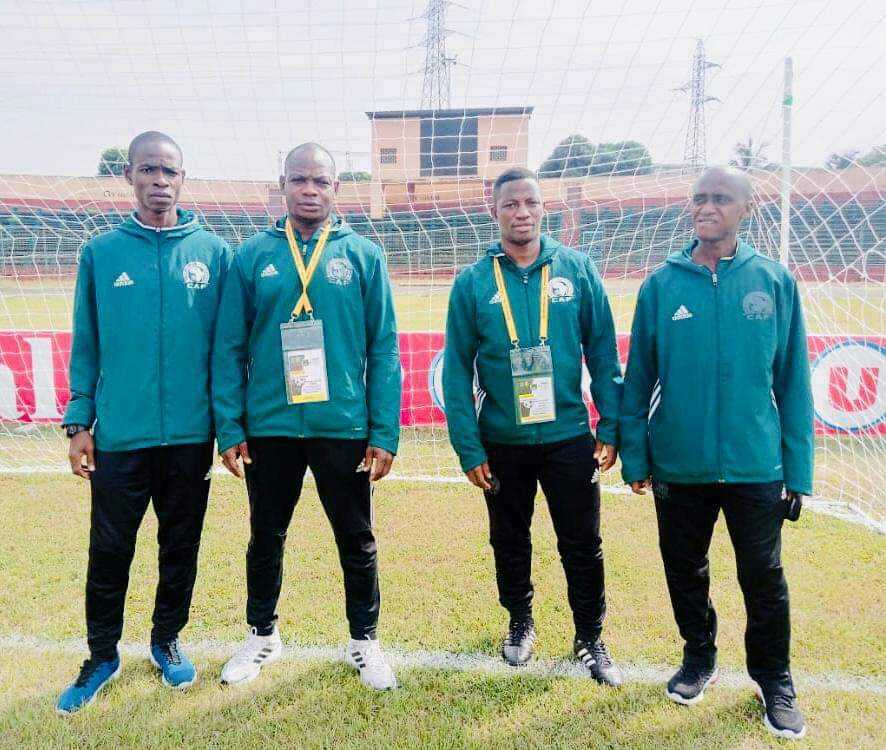 A Sierra Leonean quartet constituting- Raymond Adeyemi Coker (Referee), Micheal Conteh (Assistant Referee 1), Allieu Musa Sandy (Assistant Rferee 2) and Swahib Bangura (Fourth Official) have been designated by CAF to officiate the match between Togo and Kenya on March 29, 2021 in the ongoing Africa Cup of Nations Qualifiers.

This appointment is the second time a set of Sierra Leonean referees is designated to officiate in a CAF class 'A' match, the first being the 2021 AFCON Qualifier match between Ethiopia and Niger in November
#afconqualifiers #togo #kenya




Write for us!
Share your WhatsApp number and we will contact you within 24 hours.
Contact Us