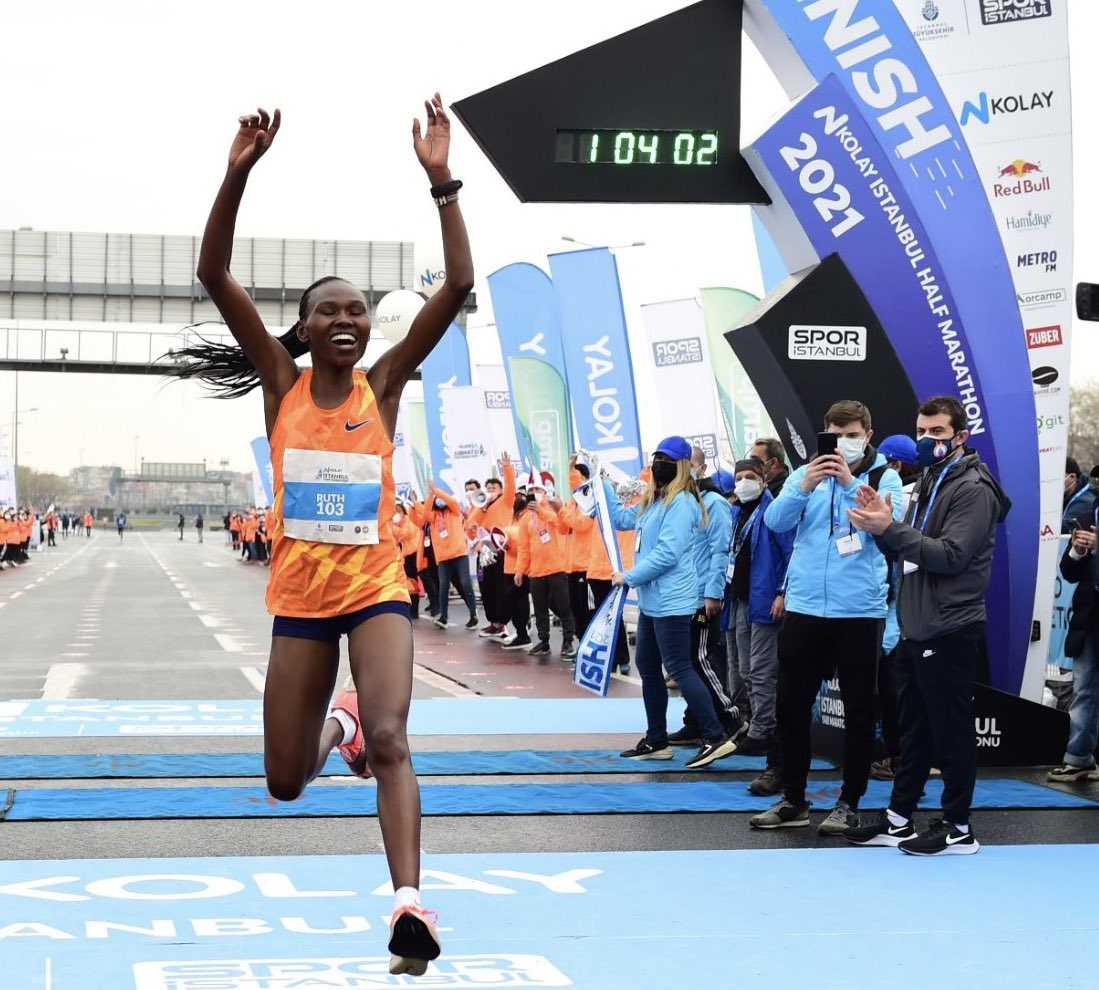 [kenya]: Ruth Chepngetich smashes world record for half marathon.#ruthchepngetich

Successful bet for the world champion, who completed the course in just 1 hour, 4 minutes and 2 seconds, shattering the previous record by 30 seconds, held by Ethiopian runner Ababel Yeshaneh.

Crowned world marathon champion in Doha in 2019, the 26-year-old athlete edged Ethiopia's Yalemzerf Yehualaw (1: 04'4 and Kenyan Hellen Obiri (1: 04'51) on Sunday. This is the first time that three women have completed a half marathon in less than 1 hour and 5 minutes.




Write for us!
Share your WhatsApp number and we will contact you within 24 hours.
Contact Us