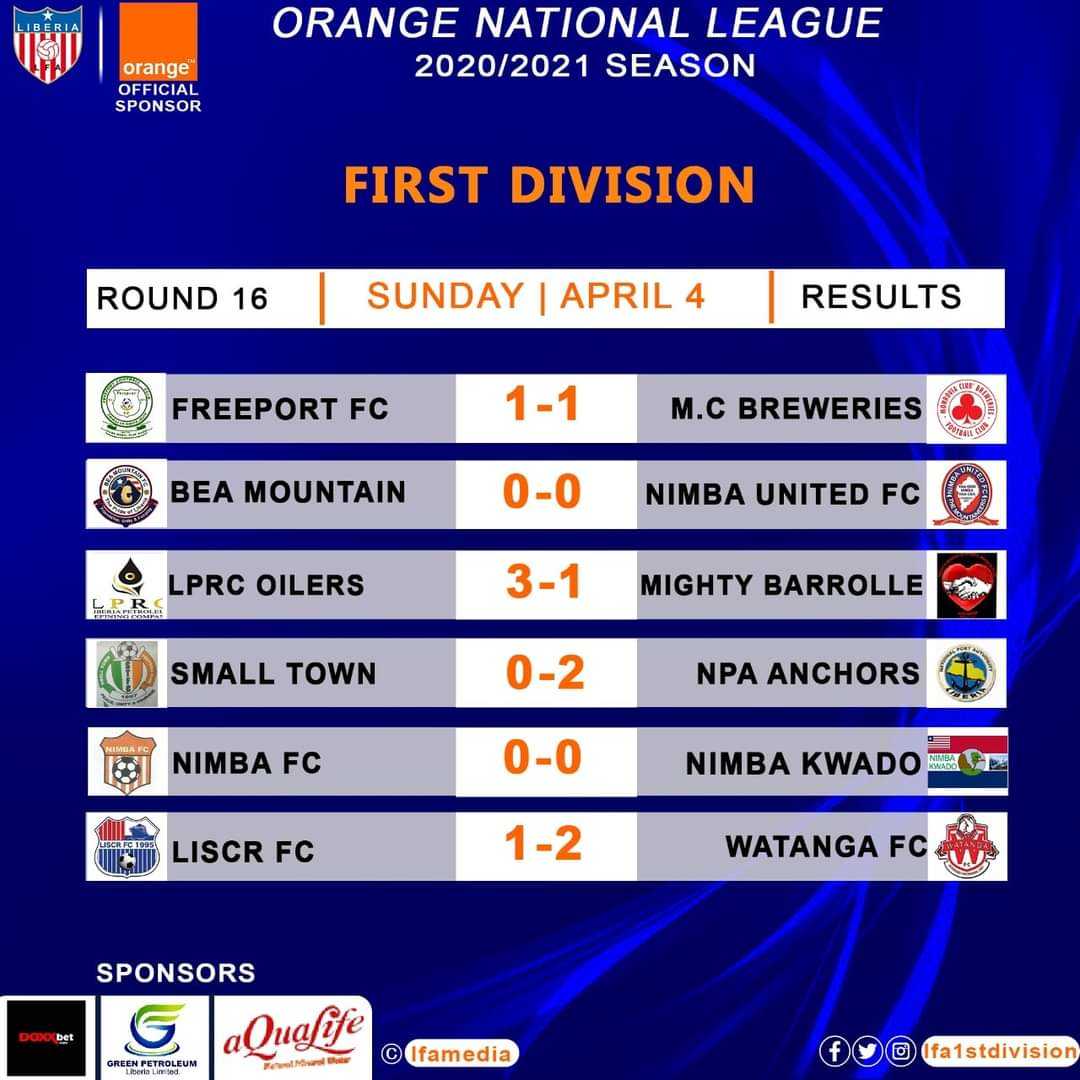 LPRC Oilers returned to the summit of the Liberia Orange first division following an emphatic 3-1 win over Mighty Barrolle at the Nancy Doe Stadium in Kakata, Margibi County on 4 April.

The defending champions profited from the 1-1 draw in the Nimba derby between Nimba Kwado and Nimba FC in Ganta.

The Bushrod Island derby between Freeport FC and Monrovia Club Breweries also ended 1-1 at the Antoinette Tubman Stadium.
#liberia #football




Write for us!
Share your WhatsApp number and we will contact you within 24 hours.
Contact Us