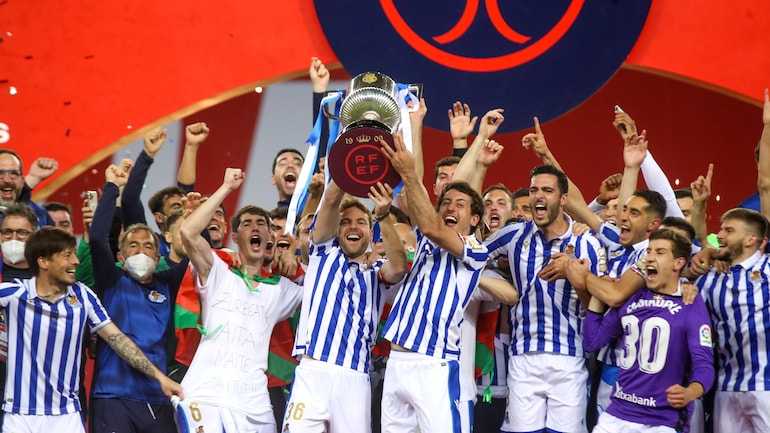 [Spain]: Real Sociedad wins 2020 Copa del Rey; 2021 final in 2 weeks.#sociedad#copadelrey#champions

After being forced by the pandemic to wait a year to play its most highly anticipated match in a generation, Real Sociedad can now celebrate being Copa del Rey champions.
Even if the next final is in only two weeks' time. Sociedad ended a three-decade title drought on Saturday when it beat fierce Basque rival Athletic Bilbao 1-0 in the delayed 2020 cup final held in Sevilla.Bilbao will have another shot in just two weeks when it plays Barcelona in the 2021 edition of the Copa del Rey final.